what is chök?
At chök we love chocolate. Who doesn't? We're also passionate about cooking – we love spending time & sharing moments in the kitchen, the true heart of the home. And that's how we came up with the idea of chök, home to all things chocolate & the ideal place to try our yummy creations & experiment with amazing flavor combinations. Welcome to chök, the chocolate kitchen.
find out more about us
Visit our shops, follow us on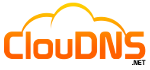 9595.10xbtc.tk
This domain is registered for one of our customers.
If this is your domain name, please visit this page to see how to register it as DNS zone into your account.

Note: If you already have registered the DNS zone for your domain name, please wait for DNS propagation. Your web site will be displayed soon. It may take few minutes.

">Facebook, Instagram, Twitter or Pinterest … or read what people have to say about us on Trip Advisor.